AppliedHealth
Dual-action toxin-binding detox*
Regular price
Sale price
$ 34.00
Unit price
per
Sale
Sold out
Dual-action toxin-binding detox*
Protect your body against everyday environmental toxins with the dual-action benefits of super greens and enzymes in Daily PowerGreens.* The toxin-binding agents work in two ways — reduce the absorption of chemical compounds in the GI tract and break down dietary antigens.*
What it can do for you
Support a healthy liver*




Lessen absorption of toxins in the GI tract*




Benefit the body's natural detoxification processes*




Help protect against everyday environmental exposure*




Super greens plus enzymes
Featuring an advanced blend of chlorella and BroccoSinolate® to aid detoxification, and a potent enzyme blend to break down dietary antigens.*
Share
View full details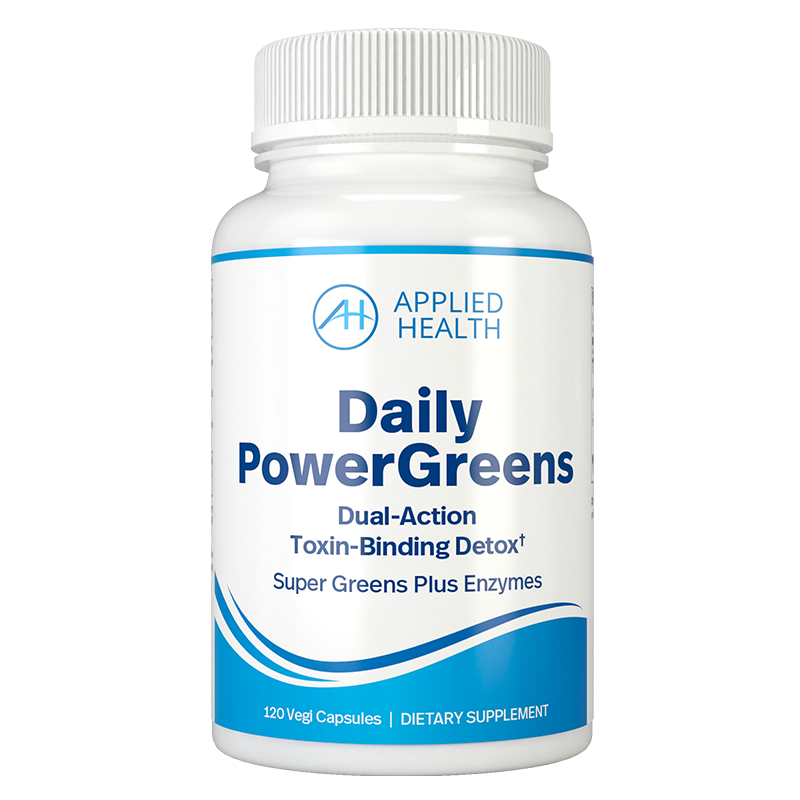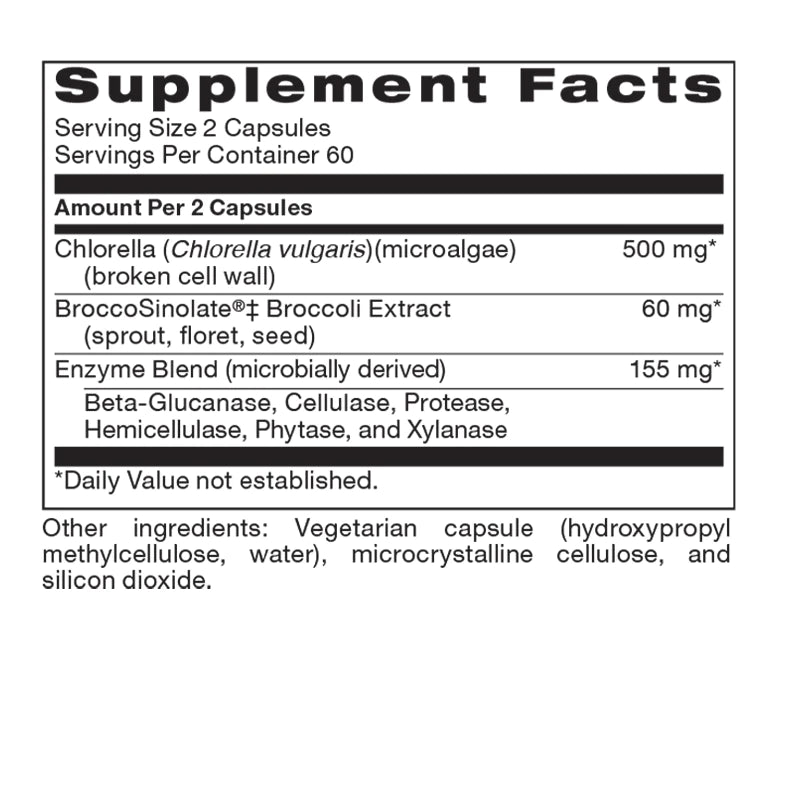 Product Information
Highlights

Your body is bombarded with toxins and chemicals on a daily basis through your diet and environmental exposures. A buildup of toxins in your body leads to oxidative damage and health imbalances. 

Daily PowerGreens helps reduce the absorption of chemical compounds and breaks down dietary antigens to support your body's healthy detoxification processes.*
Benefits

Support a healthy liver*
Lessen absorption of toxins in the GI tract*
Benefit the body's natural detoxification processes*
Help protect against everyday environmental exposure*
Super greens plus enzymes
Enzyme blend to break down dietary antigens* 
Nutrient-dense greens rich in antioxidants
Ingredients

Chlorella — is a nutrient-dense superfood that comes from a green algae plant grown in freshwater. It is rich in vitamins, minerals, and antioxidants and is known for its ability to rid the body of unwanted toxins.* Chlorella helps trap toxins released by the liver to reduce reabsorption.* 

BroccoSinolate® Broccoli Extract — is a rich source of broccoli phytochemicals that offer antioxidant and anti-inflammatory benefits. Glucosinolate compounds in broccoli effectively induce natural phase-2 detoxification processes in the liver.* This concentrated nutrient is made from pure, non-GMO broccoli seeds, sprouts, and florets sourced from local growers and manufactured in the USA. 

Enzyme Blend — Active enzymes include beta-glucanase, cellulase, protease, hemicellulase, phytase, and xylanase to aid digestion and detoxification.* 

NOTE: This product is free of common allergens: milk/casein, eggs, fish, shellfish, tree nuts, peanuts, wheat/gluten, yeast, soybeans, and contains no artificial colors, flavors, or preservatives.
How to Use

Take 2 capsules, 2 times daily with food or as directed by a healthcare professional. 

Daily PowerGreens can be used as part of a short-term detoxification program or used daily to support detoxification processes.*

CAUTION: As with any dietary supplement, consult your healthcare professional before using this product, if you are pregnant, nursing, have a medical condition, or taking prescription drugs. Keep out of reach of children.
Quality ingredients for consistent, effective results
Applied Health upholds an unwavering commitment to product purity to ensure you receive wellness supplements that truly benefit your health.
What is BroccoSinolate®?
A standardized form of broccoli powders that deliver a rich source of phytochemicals — glucosinolates and sulforaphane. These phytochemicals are excellent sources of antioxidants with anti-inflammatory and detoxification benefits.*

No-Nonsense Guarantee
We stand behind all our products with a No-nonsense Guarantee. If you are not happy, we are not happy. Return this product within 60 days for a full refund.
Read our guarantee
Meet PowerZyme Prime
Struggle with gas, bloating, or digestive issues after a meal? Find relief with PowerZyme Prime that offers a full-spectrum of digestive enzymes to help your body break down food.*
Shop PowerZyme Prime